Ceiling mounted PIR presence detector
The PPD-C-230V is a stand alone mains voltage powered, ceiling mounted PIR (passive infrared) presence detector which provides automatic control of lighting, heating or ventilation loads. It detects movement using a PIR sensor to turn the load on. When an area is no longer occupied the load will switch off after an adjustable time out period.
An adjustable internal light sensor provides additional energy saving in lighting applications. When an area is occupied lighting is only switched on when the level of natural light is below a preset level.
When the unit is first powered up the PIR sensor will always detect immediately regardless of whether the room is occupied.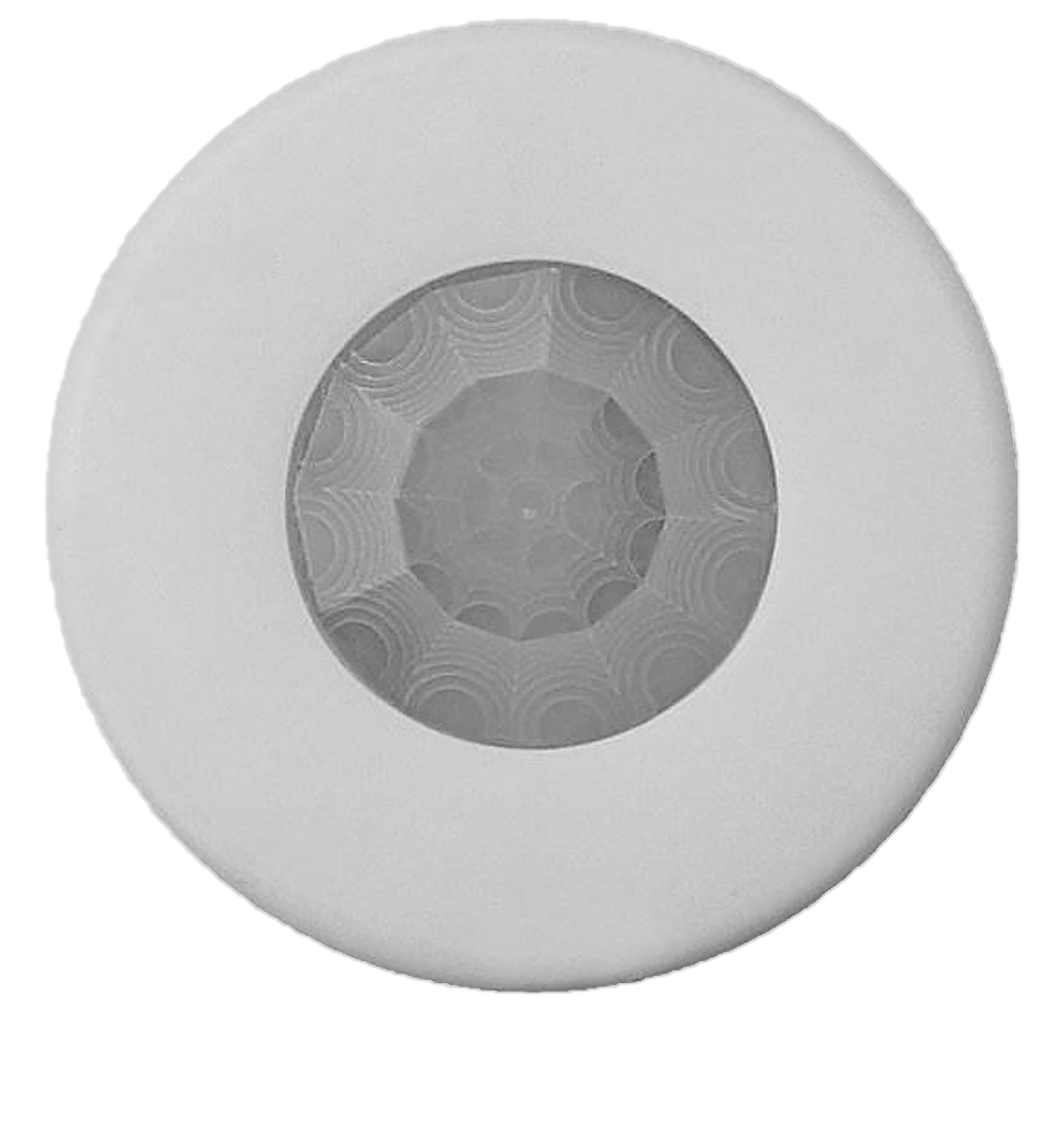 PIR Sensor: Detects movement within the unit's detection range, allowing load control in response to changes in occupancy
Adjustable sensitivity
Adjustable light level sensor: Measures the overall light level in the detection area for light level threshold switching
Status LEDs
Power Input & Switched Output Connector: Used to connect mains power to the unit and to connect a switched load
Programmed using adjustments on the sensor head
Improves BREEAM & LEED scoring for building sustainability
Contributes to energy reduction targets under Climate Change Levy (CCL) and Carbon Reduction Commitment (CRC)
Qualifies for Enhanced Capital Allowance (ECA) applications
Delivers lighting control requirements under UK Building Regs - L2a & L2b and BRE: 498