Ceiling mounted stand alone microwave presence/absence detector
The MPAD-C-A-DALI-230V is a ceiling mounted microwave presence/absence detector which provides automatic control of lighting loads with optional manual control. The MPAD-C-A-DALI-230V detects movement using a highly sensitive microwave detector. This works by emitting low power microwave signals and measuring the reflections as the signals bounce off moving objects.
Output Channel 1 comprises a mains voltage relay capable of simple on/off switching, while Output Channel 2 provides dimmable control of either DALI or DSI type ballasts.
This unit can operate both in presence and absence mode as well as in response to ambient daylight levels.
The flexibility of having two channels and two switch inputs allows the following example scenarios:
Dim an outside row of luminaires whilst internal fittings are switched
Provide absence detection for two separate channels
Maintained illuminance system with manual up/down controls

Consult manual for further information.
The MPAD-C-A-DALI-230V has a unique adjustable sensor head that allows the area of detection to be optimised for the application.
All functionality is fully programmable using an IR handset (ordered separately).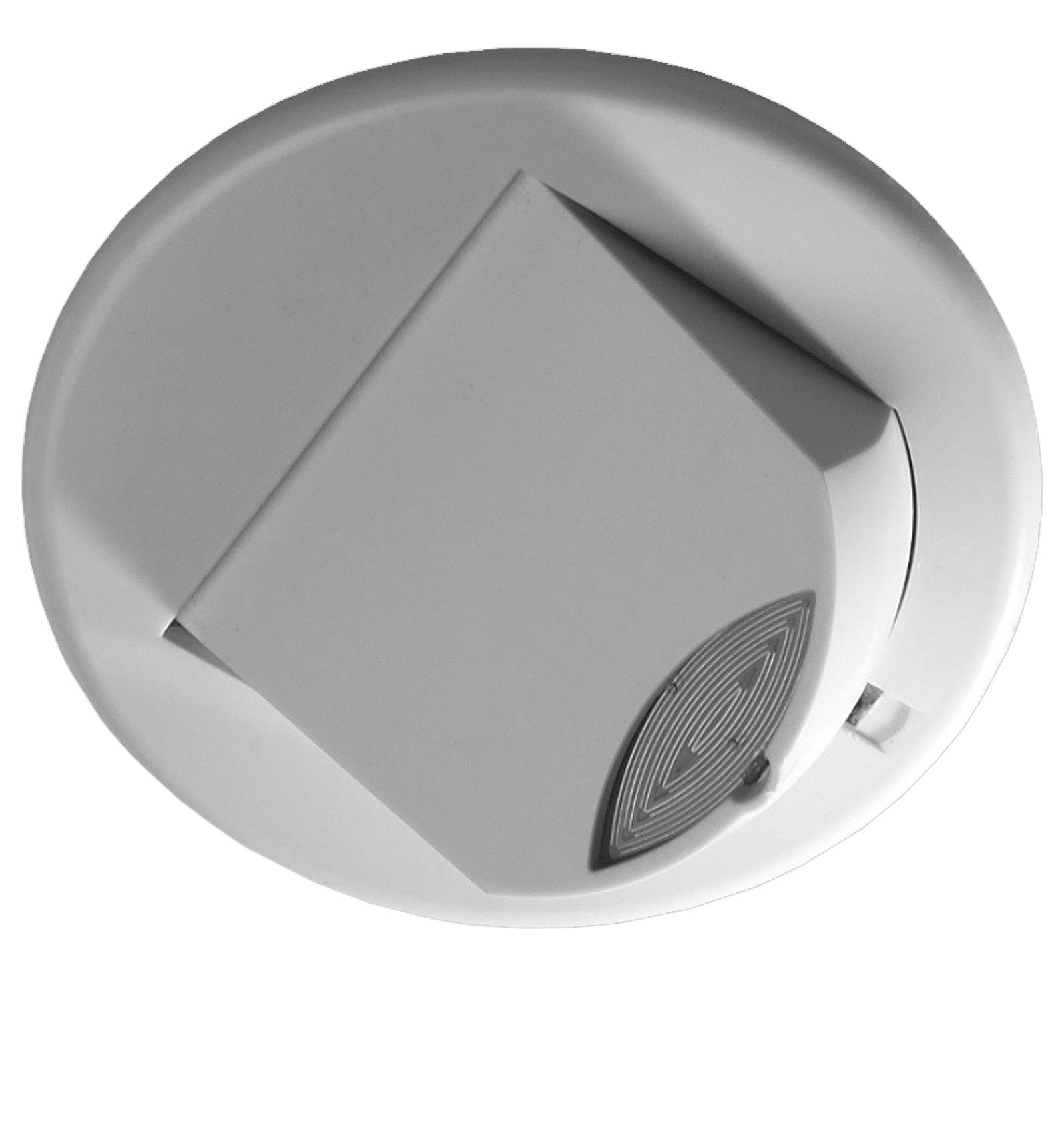 Microwave Sensor - Detects movement within the unit's detection range, allowing load control in response to changes in occupancy
IR Receiver - Receives control and programming commands from an IR (infrared) handset
Light Level Sensor - Measures the overall light level in the detection area
Adjustable for tilt and range
Status LEDs
Power Input & Switched Output Connector (Channel 1): Used to connect mains power to the unit and to connect a switched load.
Dimmable Control Output Connector (Channel 2): Used to connect DSI/DALI controllable ballasts and transformers for dimmable loads
Switch Input Connector: Two input terminals can be used to manually override the dimming levels and override the lights on or off
Improves BREEAM & LEED scoring for building sustainability
Contributes to energy reduction targets under Climate Change Levy (CCL) and Carbon Reduction Commitment (CRC)
Qualifies for Enhanced Capital Allowance (ECA) applications
Delivers lighting control requirements under UK Building Regs - L2a & L2b and BRE: 498