Literature
TSEtouch Brochure
Tuesday 1st October, 2019
A single touch is all you need for intuitive control of your living and working spaces. TSEtouch puts you in charge of all your intelligent building systems including lighting, shading, heating and cooling.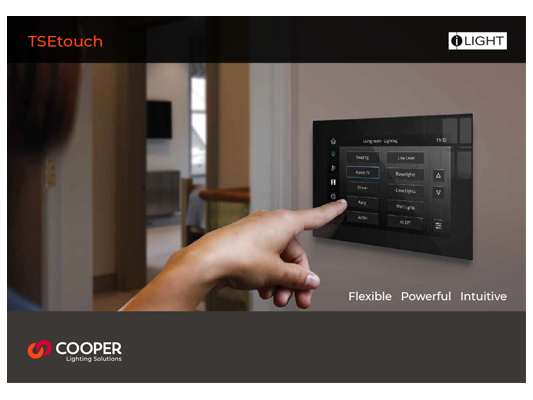 The capacitive touch screen is fully customisable and easy to use, navigating you through your own personalised menus for adjusting and saving your settings.
These elegant, ultra high resolution screens deliver a satisfying user experience, combining all your primary building controls.