Product News
IP65 External Ceiling Surface Mounted Photocell
Monday 5th February, 2018
PE2-EXT is an IP65, exterior surface mounted Photo-diode Sensor designed for measuring light level.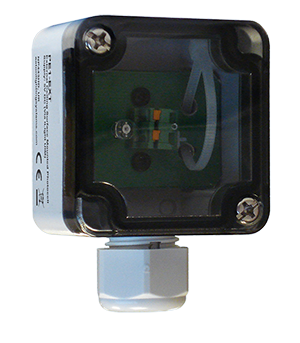 Used as an input device to iLight networks, ambient light levels can be controlled by dimming and switching artificial lighting when needed to save energy.
Used with an iLight UIM (Mini Universal Interface), iCANsoft may be programmed to control threshhold lighting levels and instigate network commands. Multiple light level commands are also possible.
Please consult iLight for detailed system design.
A range of interior sensors including photcells are also available.
Key Features
Photocell used to determine light level in an exterior space
IP65 rated
Operating range: 0-2000 lux Max
Designed to be surface mounted
Designed for use with iLight UIM as part of an iLight lighting control system
CE compliant to all relevant standards
Designed and manufactured to ISO9001:2015 standards