New website
iLight launch new website
Friday 13th March, 2020
iLight launches new rebranded website in line with Zero 88's recently launched website and to celebrate the completion of becoming part of Cooper Lighting Solutions.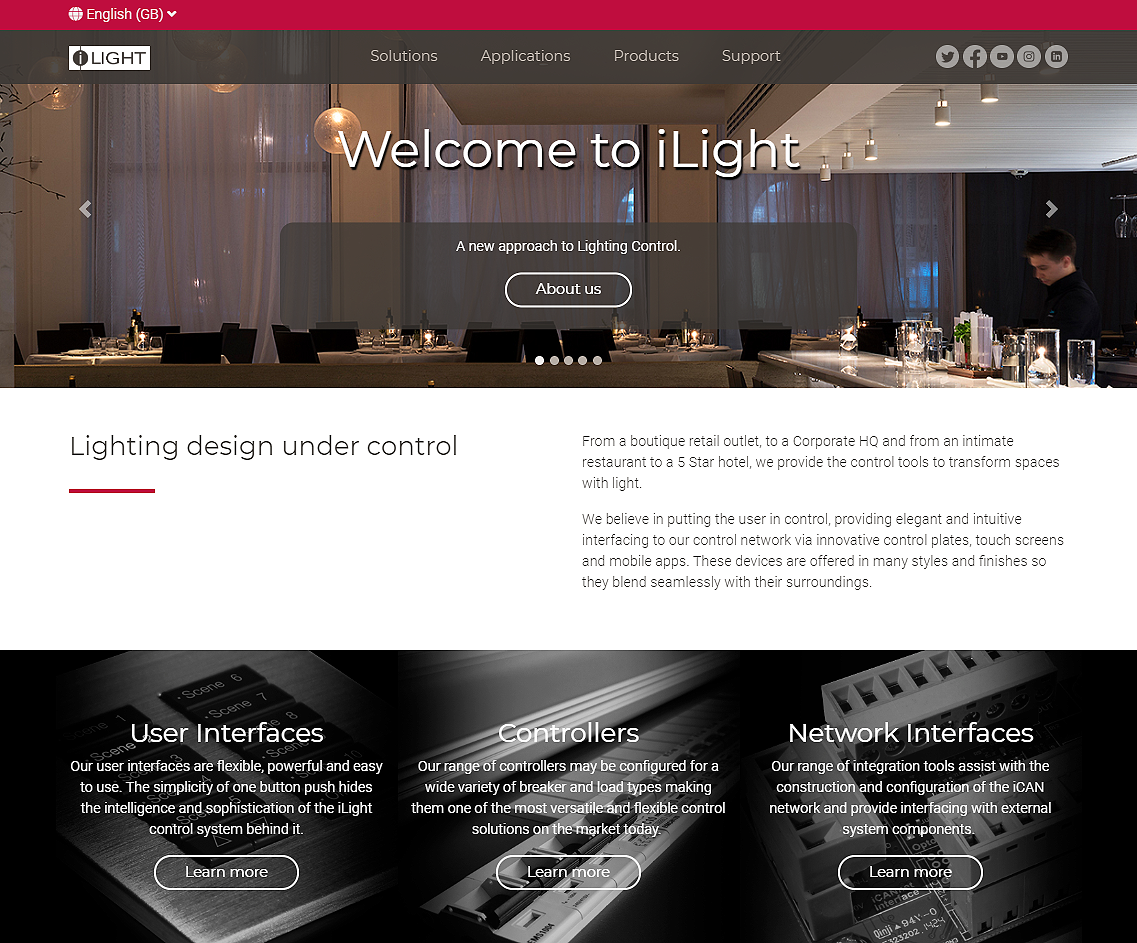 "The sites introduce a modern, mobile friendly design whilst remaining authentic and familiar" explains Zero 88 Product Marketing Manager, Jon Hole.
"iLight & Zero 88 have been 'sister brands' for almost two decades" notes Marketing Communications Manager Charlie Madsen. "As the brands work more closely together than ever, and become part of the Cooper Lighting Solutions family, it's the perfect opportunity to align our online presence and reinforce that we're 'stronger together'".