The PPAD-C-12-24V is a low voltage presence/absence detector which provides automatic control of lighting, heating and ventillation loads when connected to the iCAN network*
The PPAD-C-12-24V detects movement using a PIR (Passive Infra-Red) detector.
This unit can operate both in presence and absence mode as well as in response to a user defined daylight threshold level.
System timeout periods are adjusted in iCANsoft.
The PPAD-C-12-24V may be powered from the iCAN network supply.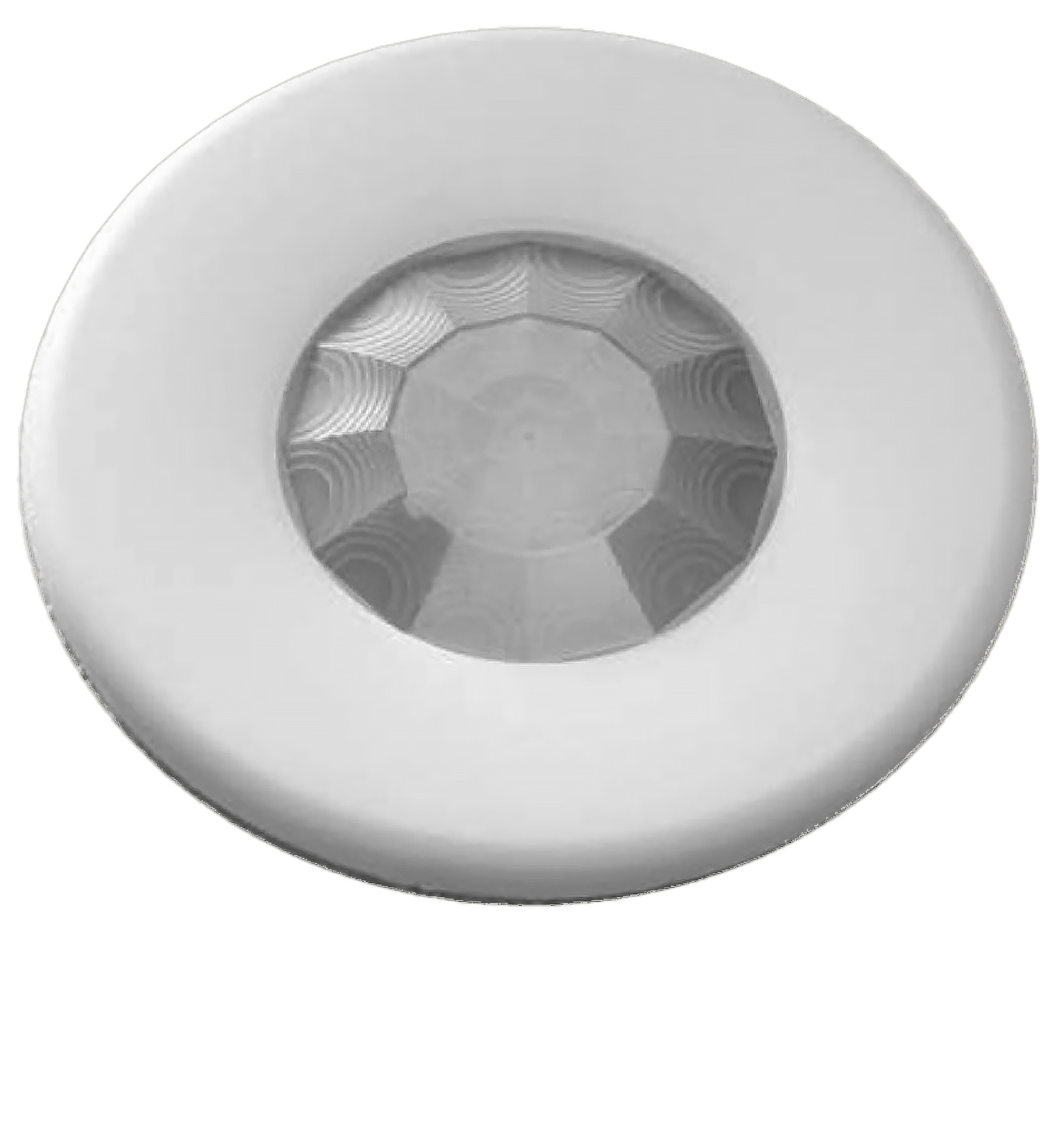 For connection to iCAN networks via UIM, UIG-2, UIS or DALI-I-U devices.
PIR Sensor: Detects movement within the unit's detection range, allowing load control in response to changes in occupancy.
Absence and overide to on/off via switch input.
Light Level Sensor: An integral adjustable photocell allows the lights to be kept off if there is sufficient ambient light.
Switch input connector: Two input terminals can be used to manually override the lights on or off.
Status LEDs.
Improves BREEAM & LEED scoring for building sustainability.
Contributes to energy reduction targets under Climate Change Levy (CCL) and Carbon Reduction Commitment (CRC).
Qualifies for Enhanced Capital Allowance (ECA) applications.
Delivers lighting control requirements under UK Building Regs - L2a & L2b and BRE: 498